Sponsorship Opportunities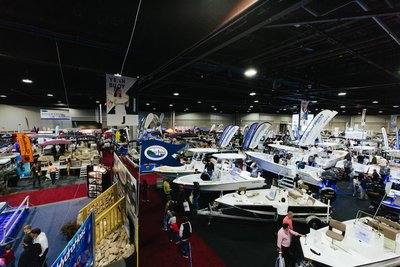 SEIZE THE OPPORTUNITY
When your brand invests in sponsorship of NMMA boat & sports shows, its is involved in more than marketing—it becomes part of an event that engages the passions of our audience.
It is committing to enhance the show experience, deliver value and relevance to the tens of thousands of boaters, fisherman, sailors, and nautical enthusiasts for whom boating is more than recreation, it's a lifestyle. 
You are associating your brand with attendees' passion for boating and the water. It's more than marketing—it's creating a positive connection that will linger after the show closes. Will you seize the opportunity?
MEET OUR AUDIENCE
NMMA boat and sport shows attract a highly qualified audience of engaged, motivated boating and outdoor enthusiasts. 
549,743
annual consumer attendees
70%
made purchase at show
---
Direct Consumers to Your Booth Space
---