All Speakers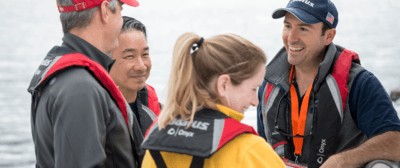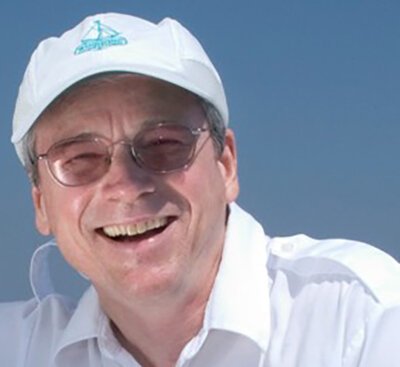 Capt. Dave Crumbley
Dave is the founder of Windsong Sailing Academy and is celebrating the school's 36th year of excellence in Training and Certification. Having sailed the Pacific, Atlantic, Gulf and Caribbean oceans for decades and delivering yachts along the U.S. Coast as well as the Grenadines and British Virgin Islands, he brings a unique combination of expertise and humor to all his Educational classes and Recreational outings. Having established the first commercial training facility for the American Sailing Association on Lake Lanier, he has been making dreams come true for sailors longer than most others in the business. The school offers 6 Educational Programs, 7 Elective addition courses of study, including 20 specialized Clinics and 16 Recreational events, comprising an offering of several hundred ground classes and outings each season. It has been said that "The only way to become a good sailor is to run out of ways of being a bad one". Don't let that be you! Come join Capt. Dave's entertaining and educational seminars and leave the session one step closer to making your dream come true.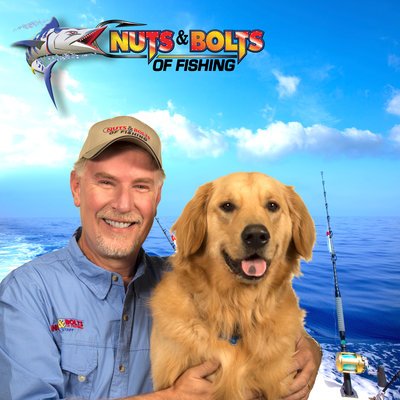 Captain Cefus McRae
Captain Cefus McRae's fishing adventures have taken him all over the world and he's shared his knowledge of both fresh and saltwater fishing on TV, on the web, print, and in person for more than two decades. As host of the highly acclaimed television series, The Nuts & Bolts of Fishing he shares practical, real world techniques anglers can use the next time they're on the water.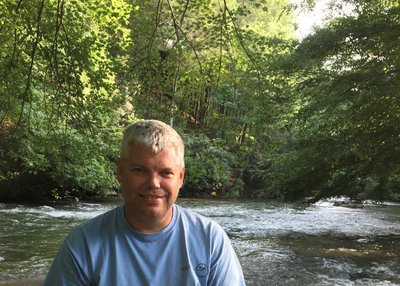 Captain Josh Thornton
Captain Josh Thornton is a USCG Licensed Master Captain. As a full-time Crappie fishing guide and instructor, Josh guides on Lake Sidney Lanier 200+ day a year. Josh also is the Tournament Director of more than 30 events annually and publishes fishing reports in 30 local and regional magazines and 75 websites including www.southernfishing.com. He is the President of North Georgia Crappie Anglers and the Founder of Fishing with Everyday Heroes.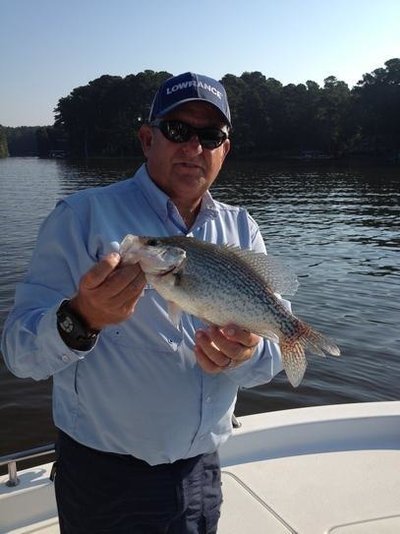 Captain Mark Smith
Captain Mark Smith is a full-time fishing guide on Lake Oconee Georgia, who's been fishing Lake Oconee for over 30 years. Mark started guiding because of his love for fishing and the enjoyment he gets from teaching people how to fish. He is on the Humminbird Pro Staff and uses the latest technology so he can pass on the skills he has learned over many years of fishing.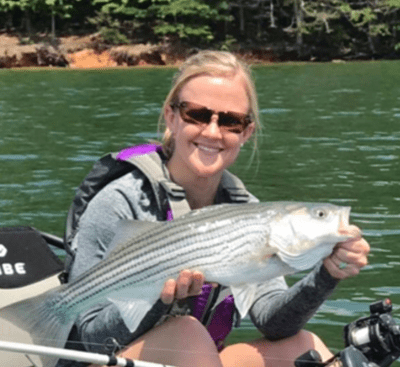 Erica DeLana
Erica is an accomplished fresh water and saltwater angler with a passion for both "boat fishing" and fishing from a kayak. She is a Professional Staff member of Vibe Kayaks and spends time in the Gulf of Mexico and Striper fishing on Lanie. Erica also coordinates the Team Maggie Striper Tournament on Lanier—an annual charity event that provides fertility preservation grants for young men and women diagnosed with cancer.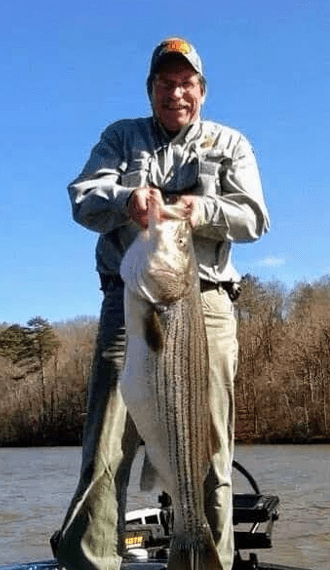 Greg Showmake
Greg is an accomplished angler who fishes the lakes and streams around the southeast. He started working for Bass Pro Shops in 2004 as Fishing Department Manager, and later moved to the Cabela's where he retired to "go fishing" more. He has been a speaker at Bass Pro Shops, The Georgia Outdoor News BLAST, The Lake Lanier Boat Show and other events throughout the south.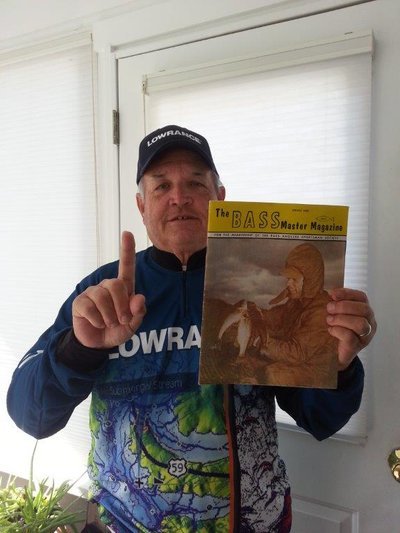 Ken Sturdivant
Ken Sturdivant is a professional fishing guide and fishing instructor for the Southern Fishing Schools, Inc. He's been an avid angler fishing Georgia lakes and stream since the age of 4. He enjoys sharing the angling skills he's acquired over 50 years of fishing lakes and streams all over the south. Ken joined the Bass Anglers Sportsman's Society in 1968 and is charter member number 263.
Rene Hesse
Rene has been tying flies and fly fishing since his Grandfather gave him his first fly vice and fly rod at age ten. Later in life he learned the art and science of fly casting and became a certified casting instructor. Rene is a Certified Casting Instructor with Fly Fishers International and owner of The Atlanta Fly Fishing Meetup Group. He's also a Veterans Fly Fishing LLC Board member, contributes to The Angler Magazine, and was the 2009 SE American Casting Association—Distance and Accuracy Champion.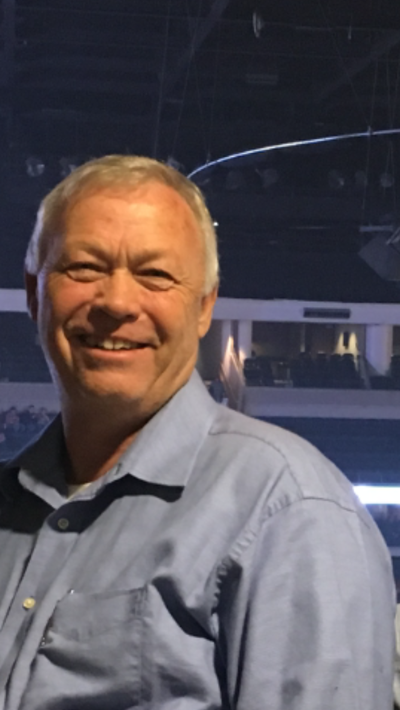 Rick Burns
Rick Burns is an avid bass angler and lives close to Lake Oconee. He has been a speaker and presenter at many Southern Fishing Schools events and seminars events including the Georgia Outdoor News BLAST. Rich has run and been a tournament director at multiple bass fishing tournaments around the southeast.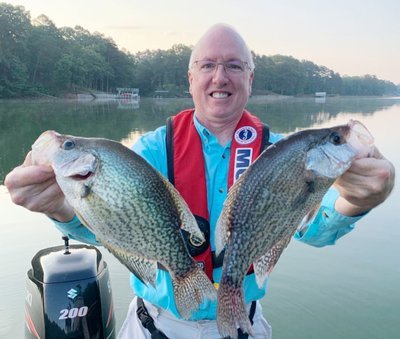 Captain John McCalpin
As a USCG-licensed Master Captain, an Active Member of the Outdoor Writers Association of America®, and avid angler in both fresh and saltwater, Captain John has mastered the use of technology to locate and catch fish. He instructs beginner- to advanced-level anglers on the best methods for using 2D, 3D, and scanning sonar technologies, as well as electronic charting techniques to save time locating fish. Captain John may be found in saltwater environments from Key West to Cabo San Lucas, freshwater locations throughout the Southeast, and on YouTube as "SonarAngler."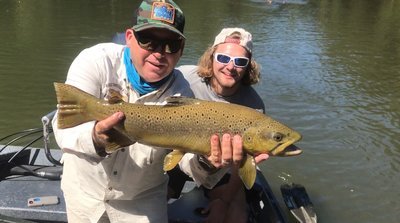 Chris Scalley
Chris Scalley grew up on the Chattahoochee River in Roswell Ga fishing and hunting the watershed. In 1994 Chris started River Through Atlanta Guide Service offering western style fly fishing float trips down the River along with guided waterfowl hunts in the wetlands. RTA guide service has been ORVIS endorsed since 2003.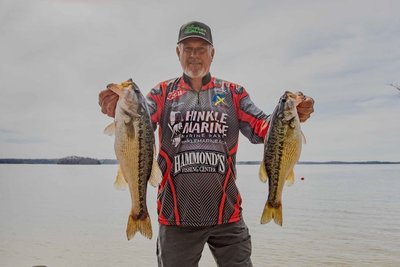 Phil Johnson
Phil is a successful tournament angler and full time guide on Lake Lanier. With over 30 years on Lanier he has vast knowledge on seasonal patterns and techniques for catching Spotted Bass. He is active with many High School programs and specializes on coaching youth fisherman.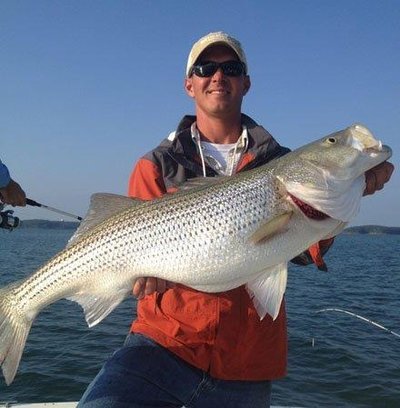 Stephen Knight AKA Striper Steve
My name is Stephen Knight, aka Striper Steve and I am a fish-a-holic. I was born a few miles from the banks of Lake Lanier. Fishing has always been my passion. When you think there is no one on the lake, think again. I fish nearly 250 days a year, charter or no charter. I follow the movements of striped bass from the dam to the shallow, swift currents up the rivers. I know every inch of Lake Lanier and have caught fish in every creek there is. In the last 16 years, I have developed a need to share and teach others my knowledge of these fish. The look and expressions on a persons face that have never caught a fish or the avid angler that just can't get enough is what drives my passion. Thanks to all the people I have met over the years and taking YOU fishing is why I wake up every morning.